by Josh Adkins, UK Entomology Graduate Student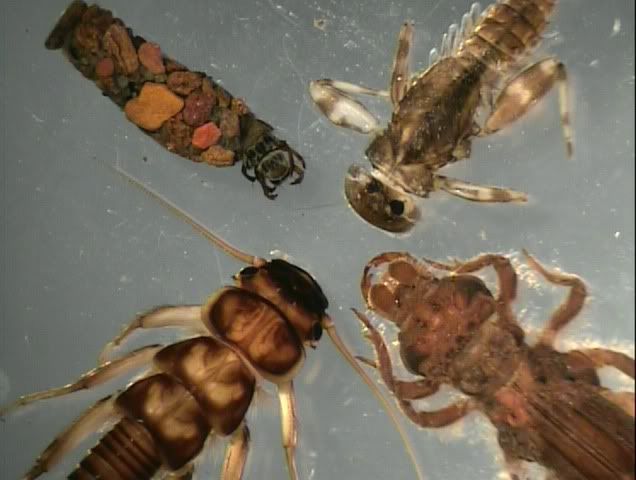 I've always been fascinated by benthic macroinvertebrates. I used to catch crayfish and mayflies and stoneflies in the creeks behind my house when I was little. Even now, I think it's fun to watch them crawl around on rocks, or beat their gills, or bravely arch their tails over their backs, ready for combat (or at least try to look scary).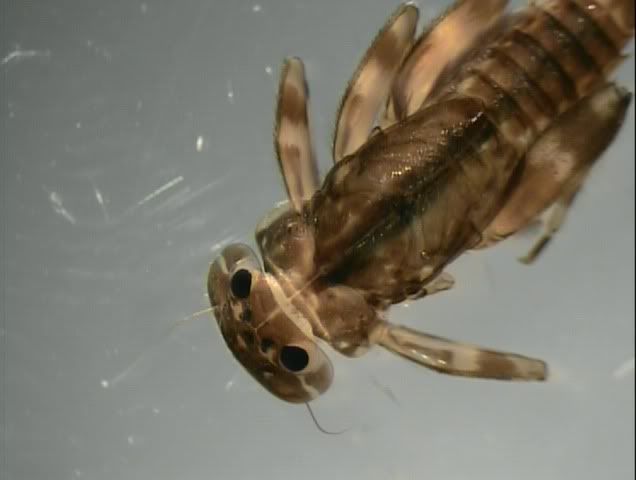 It's hard to imagine mayflies, like this one, intimidating anything. There are some other families, however, which have some mean looking tusks! They're probably more for digging in a creek bed than for combat, though. More pictures to follow (these aren't the greatest, but I'm learning how to use the microscope camera in the lab).
In a few short weeks, I'll be presenting some preliminary results from the first year of my research project at the national Entomological Society of America meeting in Indianapolis. I am interested in determining the differences between benthic macroinvertebrate communities dwelling in streams surrounded by eastern hemlock versus streams with deciduous riparian zones. As you may know, eastern hemlock is being threatened by the exotic invasive
Hemlock Woolly Adelgid
. Because it is an evergreen tree eastern hemlock creates localized stable conditions, such as temperatures and stream base flows, all year long. I'm interested in what might happen to the stream biota of hemlock-supported headwater streams, if widespread mortality of eastern hemlock were to take place in the mountains of Eastern Kentucky.
That's a scary thought!
Until next time,
-Josh-